Better Choice Roofing and Building Ltd, Trusted for Roof Repairs in Crewe

Better Choice Roofing and Building Ltd
Our roofing team will conduct a full and in-depth survey of your roof, noting any problems or leaks we discover. Once we find out what issues there are we'll try to ascertain if they're repairable, or if we'll have to repair a bigger section of the roof or indeed the whole roof covering. Regardless of the outcome, all options will be recorded and then outlined with you in full so if you notice a problem with your roof please get in touch and we will advise you on the best option.
Our roofing experts are all DBS checked and are proven roofers with vast experience in the trade. With Better Choice Roofing and Building Ltd, you get nothing but high quality roof repairs from an established company with over 20 years trade experience.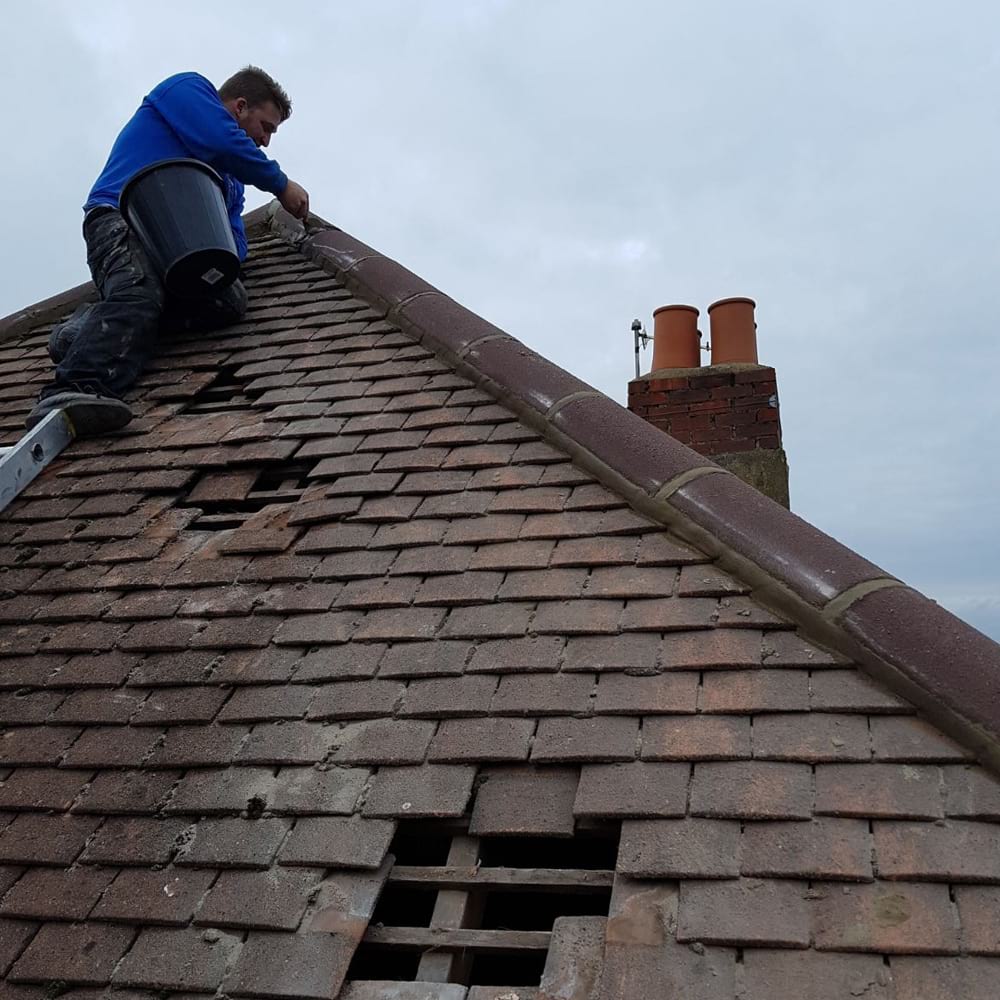 Call on the Experts for your Roof Repairs
Our services include:
Emergency roof repairs
Chimney work
Leaking roofs
Roofing maintenance
Re-bedding and re-pointing
Specialist leadwork
Insurance work
Our Roofing Services Include:
Flat & Pitched Roof Repairs
We always aim to repair any roof with little interference to your routine and our workmen are always clean, tidy and professional. All products and materials we use are procured from highly reputable suppliers and we use only the highest quality materials that adhere to the relevant British Standards.
Emergency Roof Repairs
Whether your roof has been damaged in a weather incident, or it has suddenly collapsed, we are on call. Using our specialist skills, we're able to fix your roof to ensure you are safe and warm in your home, with as little damages as possible. For our competitive, out-of-hours services for roof repairs in Crewe, contact us today.
Contact Better Choice Roofing and Building Ltd…..
Keeping your roof well maintained will ensure it lasts for decades, therefore it's sensible to have your roof checked at regular intervals. We offer a roof inspection service which will identify any roofing matters before they can become a costly problem. It is critical that your roof repairs in Crewe are carried out as quickly as possible and to the highest quality in order to avoid the possibility of far more costly work being required. Here at Crewe Roofing Services Ltd we offer a full range of roof repair and maintenance solutions to all our customers, both domestic and commercial. Call us NOW! Whatever level of roof repair you're looking for, we're able to provide a cost effective solution that will give you peace of mind for the future.