Fascias and Soffits in Crewe
Better Choice Roofing and Building Ltd
If you need replacement of fascias and soffits in Crewe or the surrounding areas, you'll need the assistance of a reliable, trusted roofing contractor. At Better Choice Roofing and Building Ltd, we offer a prompt, efficient and easy to arrange service to replace your old Fascias, Soffits and Guttering. Our emphasis is on using quality products whilst providing great workmanship, and our competitively priced services are fully guaranteed.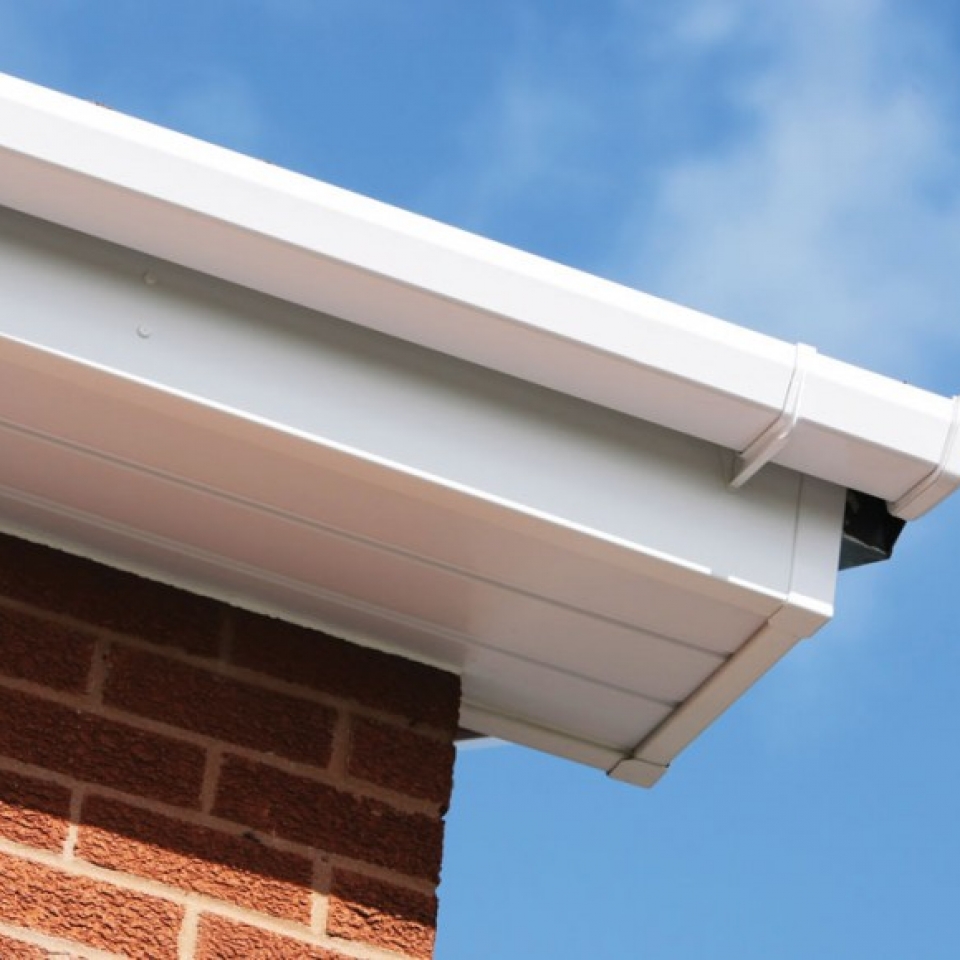 A Short Guide to Roofline Products
Fascias — The fascia is the roofing board that guards the roof space from the components. It preserves the wood rafters that maintain your roof in place and offers a fixing point for guttering. The fascia looks a bit like a skirting board and is the part that'faces you' as you look at your dwelling.
Soffits — Soffits are the down facing boards which you would see if you stood with your back against your house and looked up. Soffits fill the gap between the fascia and the wall. Soffits can be fitted with air vents to offer ventilation to the roof area and loft.
Guttering and Downpipes — Guttering and downpipes safely remove rainwater from the roof. Guttering is attached to fascias.
Bargeboards — Bargeboards form the overhanging eaves that shield the gable end of a roof.
Marley Eternit Cladding – Our concrete based composite cladding is extremely strong, resilient, weather resistant and attractive. Cladding is simple to fit and is an attractive way of breaking up the brickwork in your house. Cladding is now very popular for use in home extensions.
ROOFLINE: A GREAT WAY TO SAFEGUARD YOUR PROPERTY
Roofline products are equally as necessary as all other work you decide to perform on your house. Besides keeping the appearance of your house respectable and stylish but resistant to decomposing rafter ends, damp and leaking gutters, nesting and architectural damage.
You can expect entire removal where achievable of pre-existing soffits, fascias, barge boards, guttering and downpipes whilst additionally swapping waterproof membrane, rotten rafter ends and adding necessary ventilation into the eves space. The overall flow and water collection is usually much improved.
Our fascias and soffits utilize the appropriate product to make sure of performance and quality. All products are non-lead formulation and comply with EEC and PVC industry guidance.
Contact Better Choice Roofing and Building Ltd…..
If you'd like to arrange a competitive, no obligation survey and fixed price quote for fascias and soffits in Crewe, please complete our short form or call us and our surveyor will be in touch quickly. We don't make use of sales representatives, and believe in giving straightforward advice to our customers.